Montaña de 7 Colores Vinicunca
Regular price

Sale price

$18.76
Elevate your space with the breathtaking beauty of Peru's Rainbow Mountain and the charm of its iconic llamas with this captivating art print. This enchanting piece transports you to the rugged Andean landscapes, where the vibrant colors of the mountain harmonize with the grace of llamas. Whether you're an adventurer at heart or an art enthusiast, this print adds a touch of natural wonder and cultural richness to your decor, celebrating the awe-inspiring beauty of Peru.
* Illustrated and printed in Montreal, QC 
1. Size Guide

Need help picking a size? Here is a real life comparison of all the sizes available.
2. Poster Hangers

~ The easiest way to hang your prints on the wall!
~ Made of Teak with strong magnets
~ Suede Cord
3. Shipping Infos

| Country | Shipping Time |
| --- | --- |
| Canada | 1-3 business days |
| USA | 5-10 business days |
| Int. | 5-10 business days |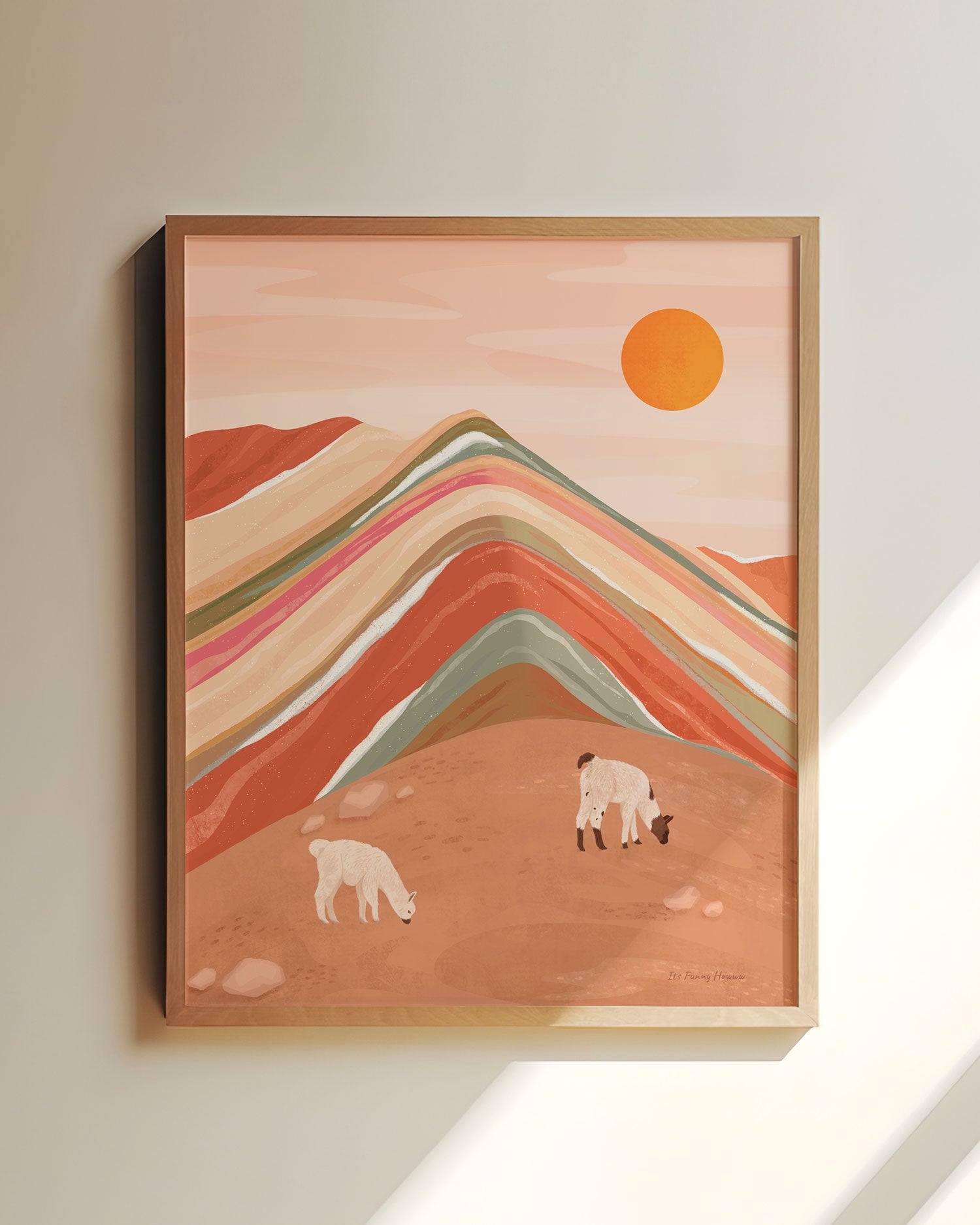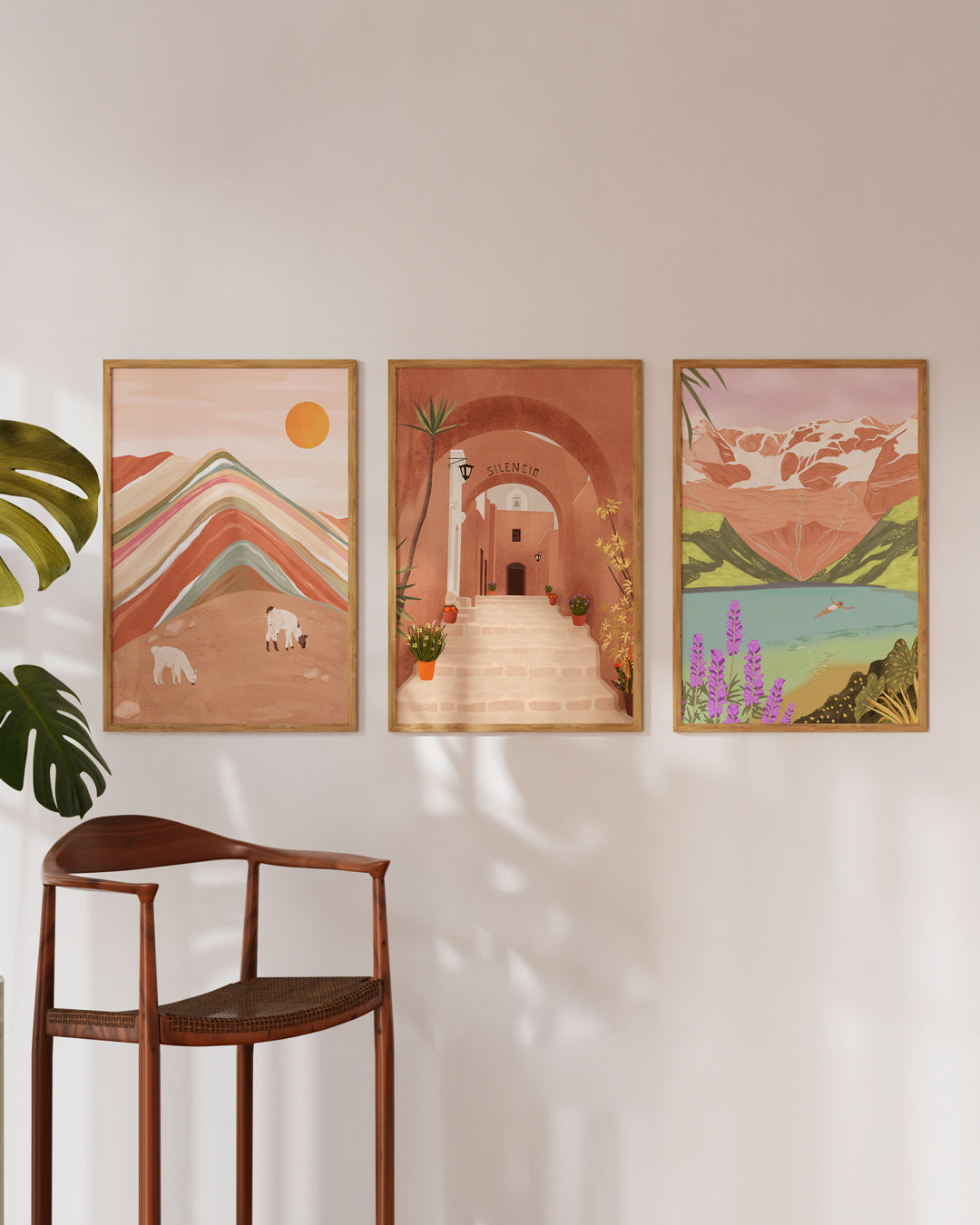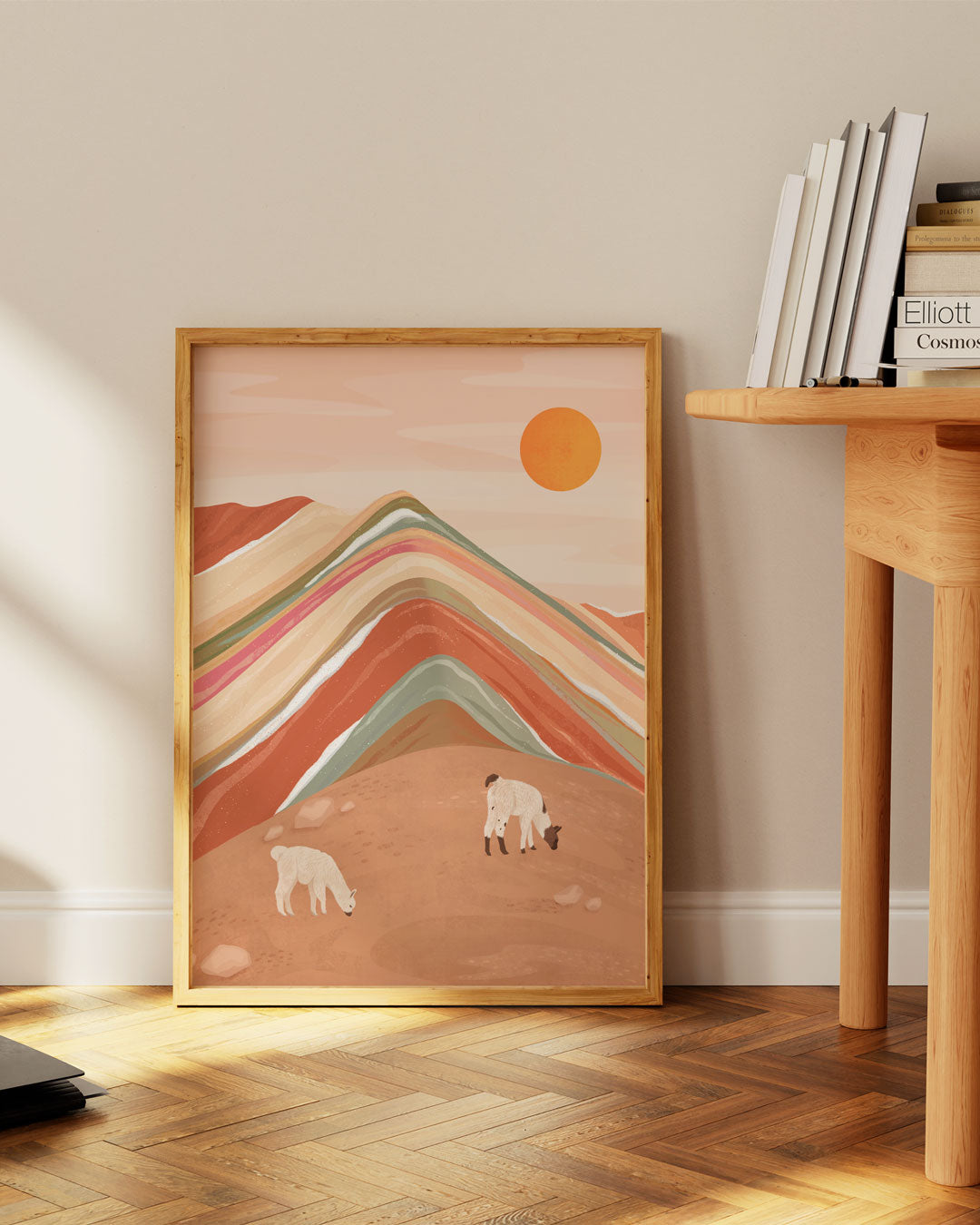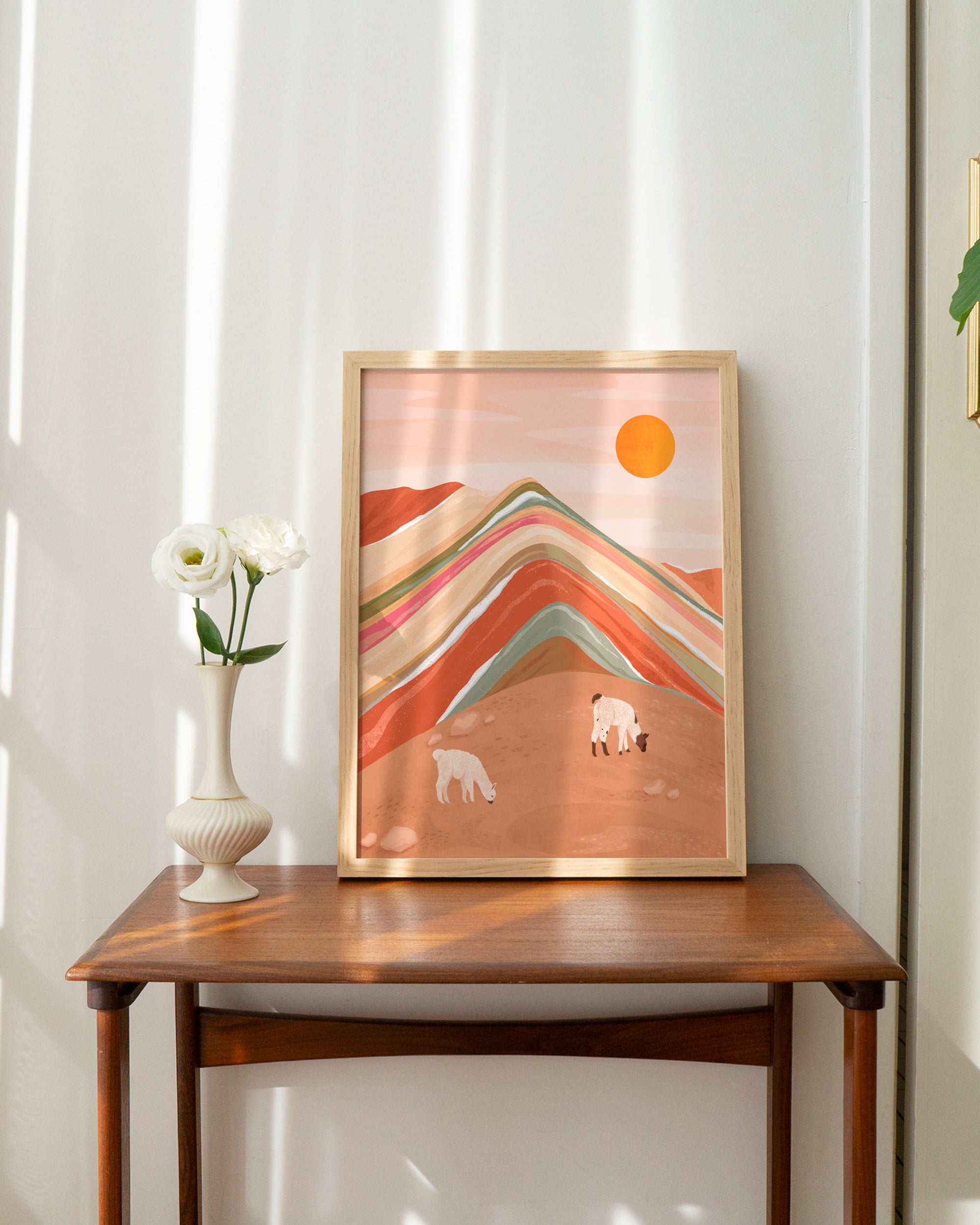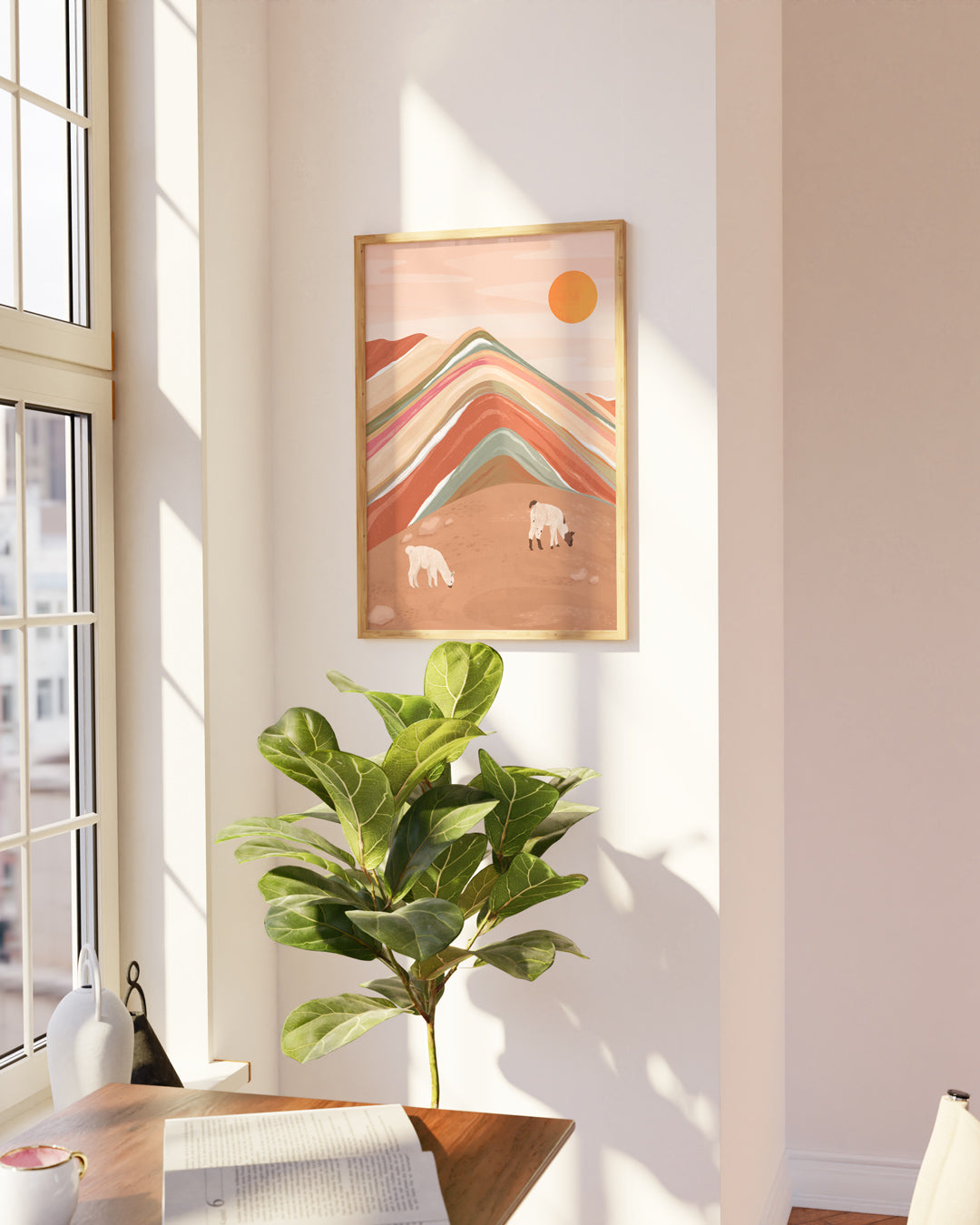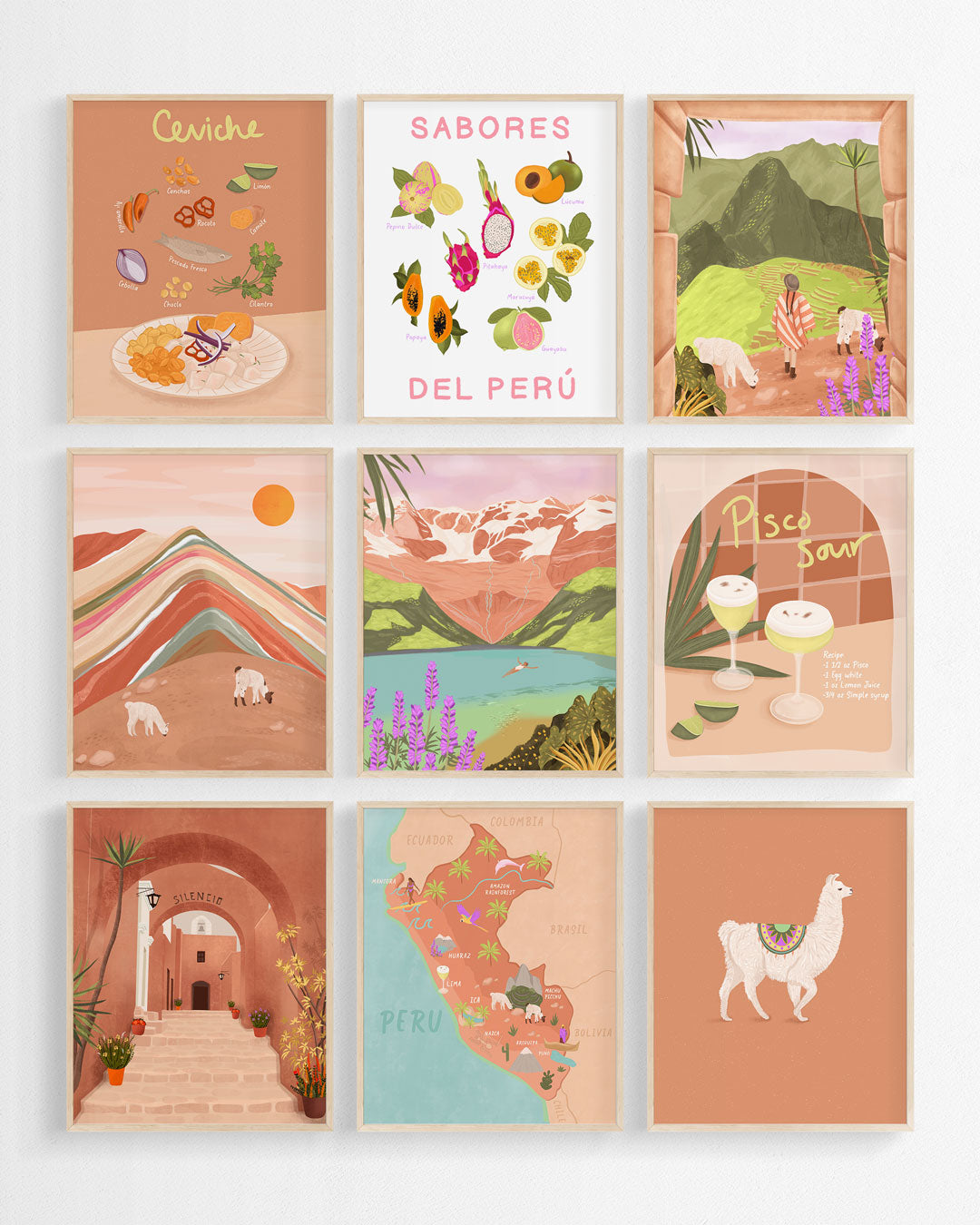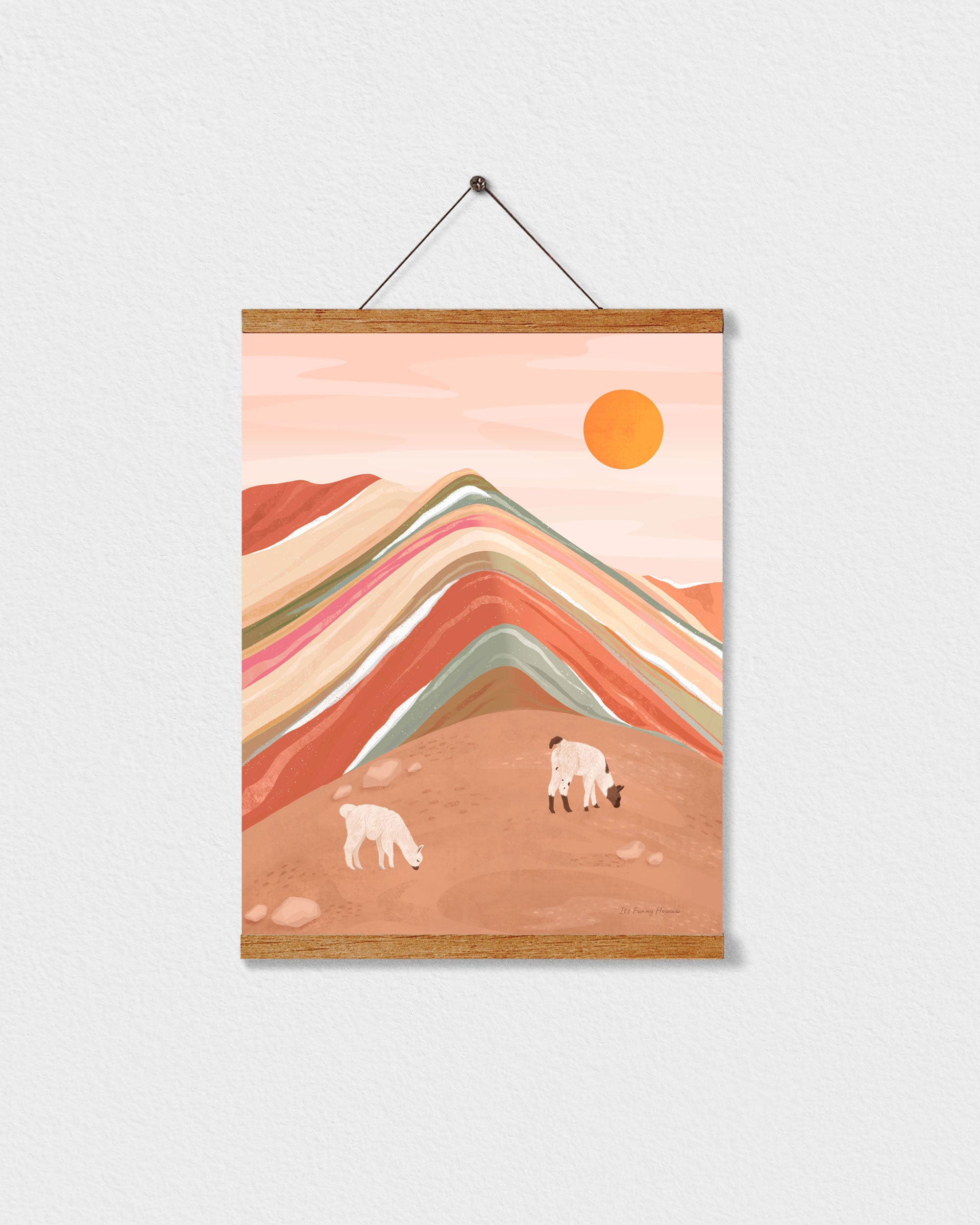 FAQs
How are art prints shipped?

Art prints are delicate and valuable pieces of artwork that need to be handled with care during shipping to ensure they arrive at their destination in pristine condition.

They are shipped safely to prevent them from bending during transit. We employ a range of protective measures, such as flat packaging, protective sleeves, and careful handling procedures to ensure the prints arrive in excellent condition.
Product Details

Paper:
High quality fine art paper
Can be framed with or without glass covering

Ink:
We use high quality archival ink lasting up to 200 years.